Music by award-winning composer Randy Copus has been featured on a wide variety of television productions, including Animal Planet, Comedy Central, Comcast Sports, MSNBC, Discovery Channel, Speed of Life, Weird True and Freaky and WWE Network.
Ten albums composed and produced by Randy have appeared on the Billboard Charts for a total of 271 weeks. Randy also composed and produced the music for the Alpha DVD production Stargaze which was awarded the DVD Excellence Award by the DVD Association for audio quality & presentation.
Randy began his music training at a very young age, studying voice, trumpet, clarinet and piano. He spent many years working in musical theater and performing in local rock and jazz groups on guitar, bass and keyboards. His formal music instruction included work at NTSU (Denton, TX) and New York University. He studied and apprenticed at recording studios around the country, including January Sound (Dallas, TX), Wireworld Studio (Nashville, TN), as well as various studios in New York and New Orleans.
One of his popular library albums, Apocalypse, is available through APM Music. Click to listen!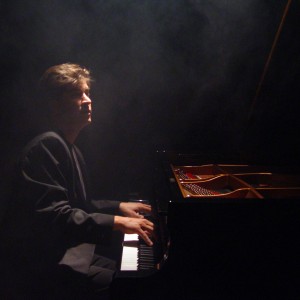 Save
Save